Headcorn Photos
All about skydiving and parachuting at Headcorn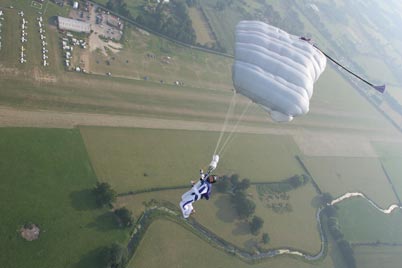 Roger Shapland under canopy at Headcorn airfield
Normal Relative Work!
Anyone who says FS at Headcorn is a waste of time is talking out of their arse. Formation Skydiving is about 2 things Ė Jumping with your mates Ė And having fun doing it.

Thereís a wealth of quality and experience at the Club. Doesnít matter if you are at the bottom of the skills ladder or near the top, we all are all "somewhere on this ladder" so we're all in the same boat.

And above all we LOVE skydiving and Iím damned if Iím not going to have some bloody good fun trying to do it.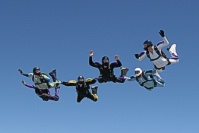 Relative work
Formation Skydiving

All sorts of FS pictures taken at the club, formations, exit photos and FS week.
4 Way
Loads more 4 way stuff from our Headcorn teams, click on the picture below to go to the 4 way stuff.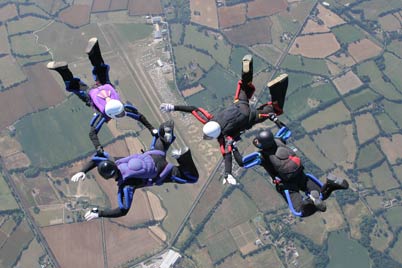 4 way!
Accuracy Parachute Landings
Every year they hold the LAC meet - friendly competition at Headcorn. See more pictures of parachutists landing in the accuracy competition, Pete Sizer and many other jumpers just like him, (nearly).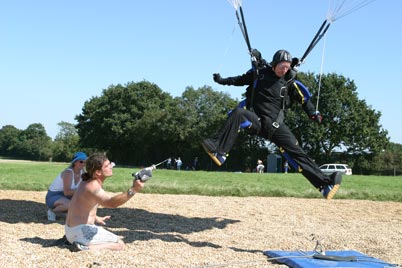 LAC meet!